At Blitzen Canine Academy our instructors have over 50 years of combined teaching experience!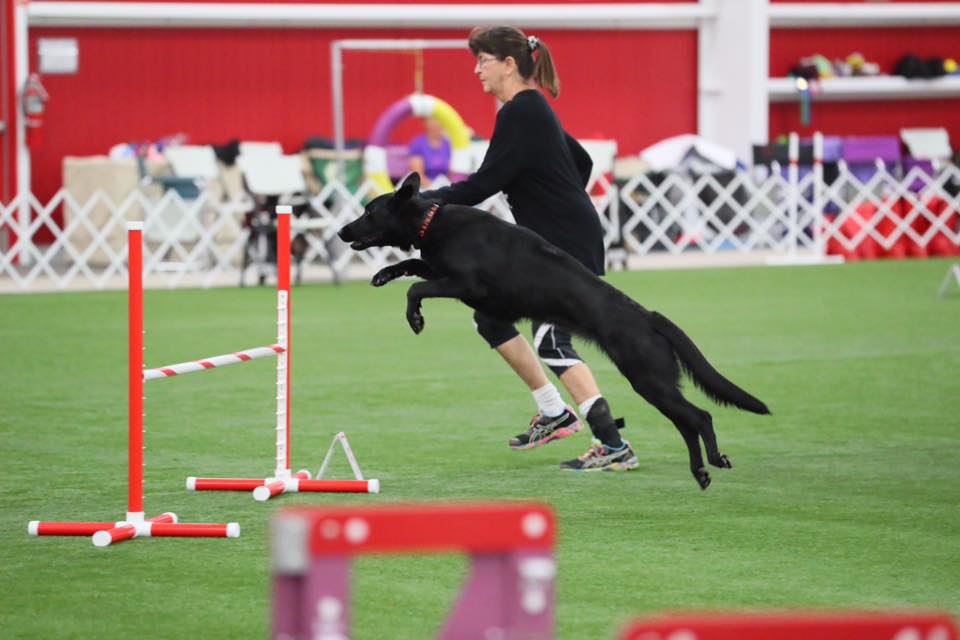 Pam Juliano
Director of Training
Blitzen Canine Academy was founded by Pam Juliano, a Certified Trainer for Patrol Narcotic Dogs, who has been competitively training and showing dogs since 1972. Owner/handler of dogs who has received numerous titles in agility, obedience, tracking and Rally-O; including several high in trials and dog world awards. Pam is a licensed judge for AKC, UKC, and CPE agility trials.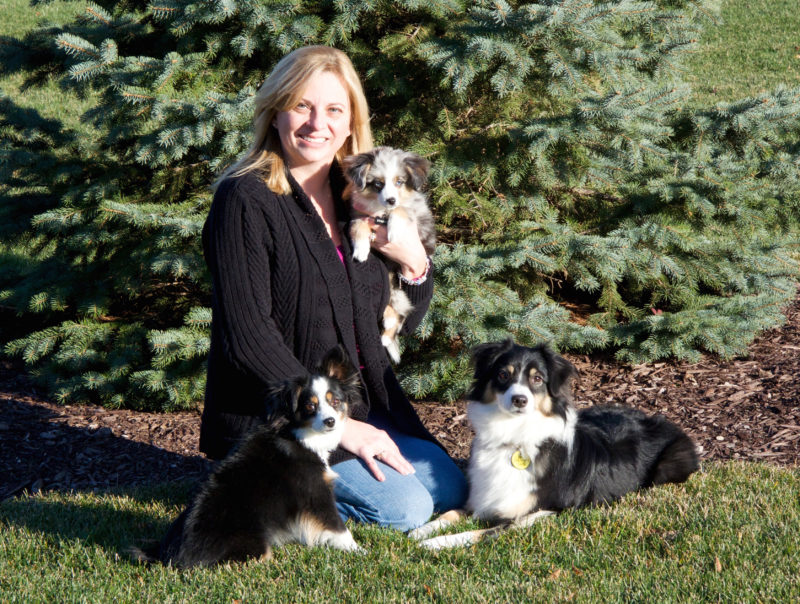 Laura Elster
Instructor
My name is Laura Elster. I received my first dog, at the age of seven, and taught her to sit on the first day I had her. At that point, I knew I was hooked! In 1992 I went out and got myself a Husky. "Lexus" was cute and adorable and she did listen well, but WOW did she have a lot of energy. All that energy needed an outlet, and that's when I learned about dog agility. In 1993 I moved to Tinley Park and learned about this "great place to take your dog." This "great place" was BLITZEN CANINE ACADEMY. I was very happy to finally find a facility where I could train my dogs in a positive and rewarding environment, AND have fun at the same time. I was able to work with Lexus on the agility course and at the same time teach her some great "everyday" obedience in a fun way. And so it all began!
Since 1993 I have trained two Huskies and four Australian Shepherds at Blitzen Canine Academy, all using positive reinforcement. I have competed in CPE and NADAC agility trials. Two of my three Aussies are certified Therapy dogs, and as soon as my little Everett is old enough, he will be certified as well. In the fall of 2011 I began helping Pam teach some of the classes I had been taking for so many years and loved it! In January of 2012 I began teaching classes at Blitzen. I currently help teach Puppy Class, Beginner Agility and Beginner/Intermediate Agility. You may also find me filling in during Family Dog Class or an occasional Advanced Agility Class.
During the past year I have had many exciting and rewarding experiences teaching class. My most memorable was helping a long time friend and student, Sue, teach her very shy rescue dog, "Cassie" the first steps toward conquering the teeter. We patiently sat on the floor and worked with her until she successfully touched just the tip of the teeter. Today, Cassie can walk across and drop the teeter with the utmost confidence! I just love being part of the beginning of a young dog's life. Thanks Pam for allowing me the opportunity to be part of your staff.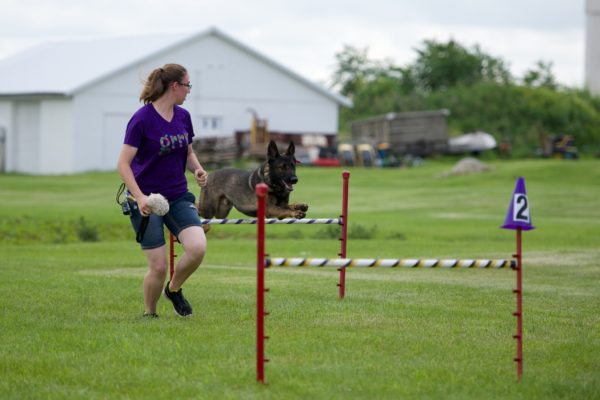 Jacque Svab
Instructor
The summer months of 2005 was when I ran my first agility course. Now, almost ten years later, I still can't stay off them. I started my training at Blitzen Canine Academy when I was 11 years old, while training my Grandmothers German Shepherd; Boden. While I had no intentions of competing, when we got our second male Shepherd; Kippi, I decided it was time to try something new. Learning and training at Blitzen Canine has given me an insight into different canine sports, and training ways. Between training and showing 6 of my own dogs, I have experienced all sorts of temperaments and different ways to train them. We have competed in AKC Agility, AKC Obedience, AKC Rally-o, APDT and WOC Rally, C-WAGS Rally and Obedience, and CPE Agility. While it is fun to accumulate as many Titles and Awards that you can; I have found and relished in the fact that all we do with our pets in our time training, is bonding. That bond and relationship is what I always try to achieve. It's not about how many awards, titles, or championships you have, but the team and bond you've created with your dog.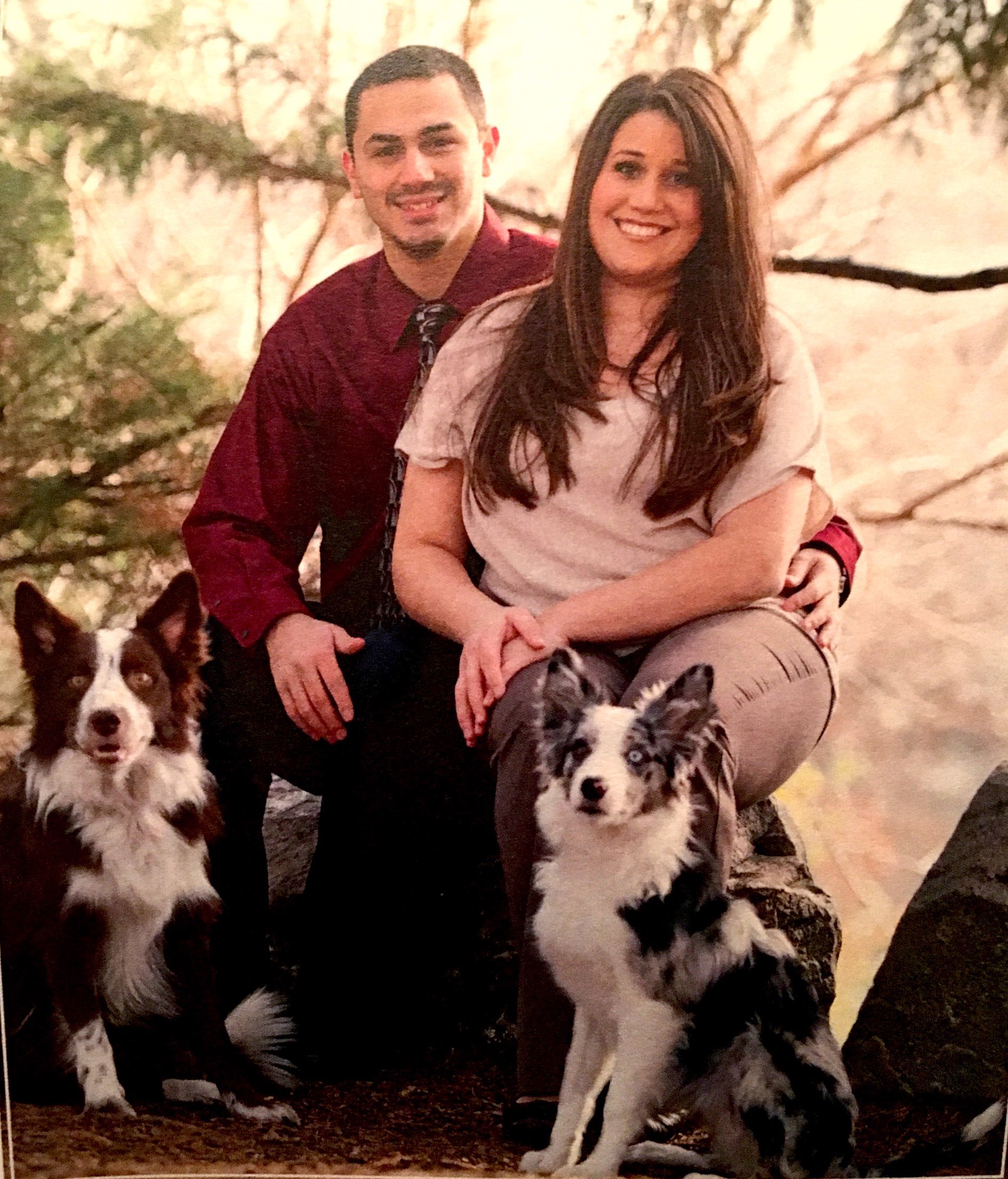 Danielle Perez
Instructor
My name is Danielle Perez. Ever since I was little, I have always had a love for animals, especially dogs. Some of my great childhood memories are of me growing up side by side with my dogs. My journey began when I rescued my Miniature Pinscher, Rocky. He was riddled with issues, medicines, and fears. I thought to myself how would I ever be able to make Rocky into the wonderful dog I knew he could be? That was when I brought him to Blitzen Canine Academy and met Pam. Pam helped me transform Rocky into an entirely new dog who was no longer fearful of everything and gradually progressed through beginners to advanced agility classes. This ignited my passion for agility and other dog sports.
Currently I have two Blitzen Border Collies who are both certified Therapy dogs and have competed in CPE agility as well as APDT and C-WAGS Rally. Helping others in class learn new steps as they begin their agility or obedience journey continues to fuel my love for agility. Although I was never able to compete with Rocky, I have him to thank for introducing me into the world of dog sports. It has truly given me some great memories, friends, and most importantly dogs that have forever changed me.